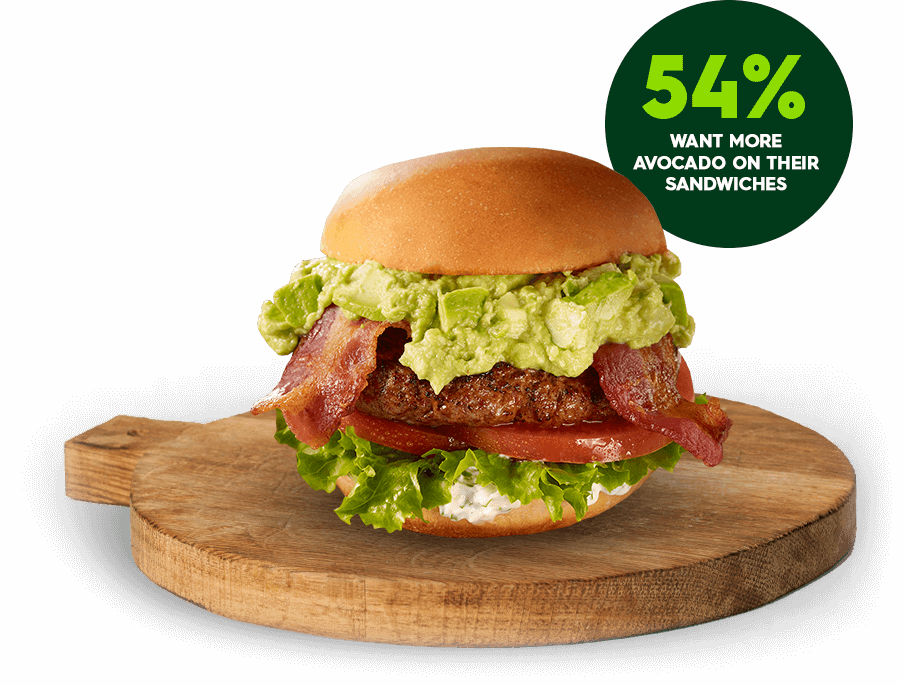 SANDWICHES, SUBS
& WRAPS
Among the many findings of a recent AFM Sandwich Study
were 2 key pieces of learning. First, 64% of consumers are
willing to pay more for sandwiches with high-quality
ingredients. And most importantly, 54% want more
avocado on their sandwiches. To hear what else the
study discovered, share your email address for access
to additional insights.