Big Wins
Avocados From Mexico has been pushing the envelope since its inception, creating avo-fans among shoppers and retailers alike. Check out our success stories as we establish avocados as a part of consumers lives, no matter the occasion!
Strip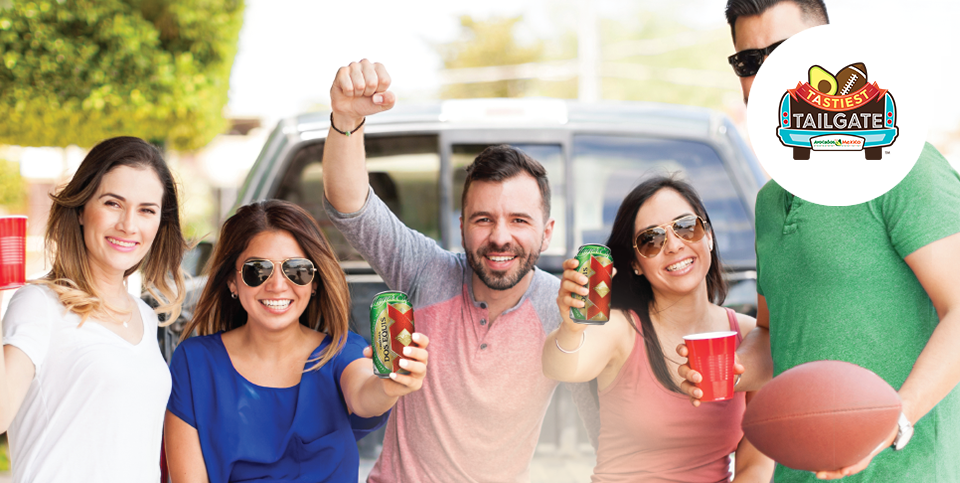 TASTIEST TAILGATE
Leveraged the passion of fall football to drive engagement and reinforce the connection between guacamole and football.
Results:
1
Placed 10K displays in-store and distributed 1.5 million coupons
2
Produced first ever, highly engaging, online video content, driving over 4.7 million video views (+173% vs. goal of 2.7 million) with 152K total clicks to site (+116% vs. goal of 130K)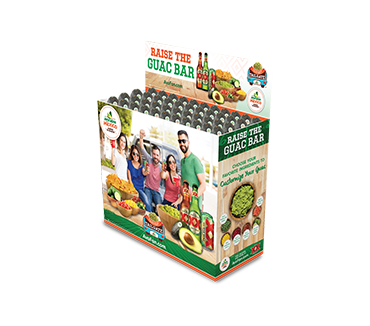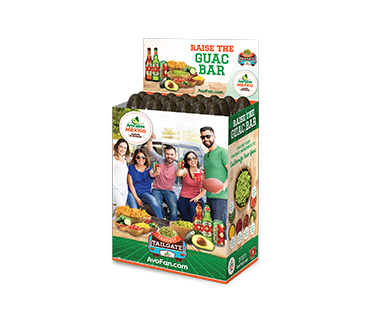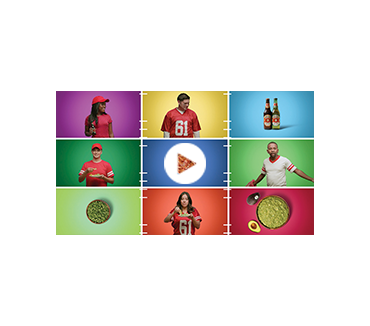 strip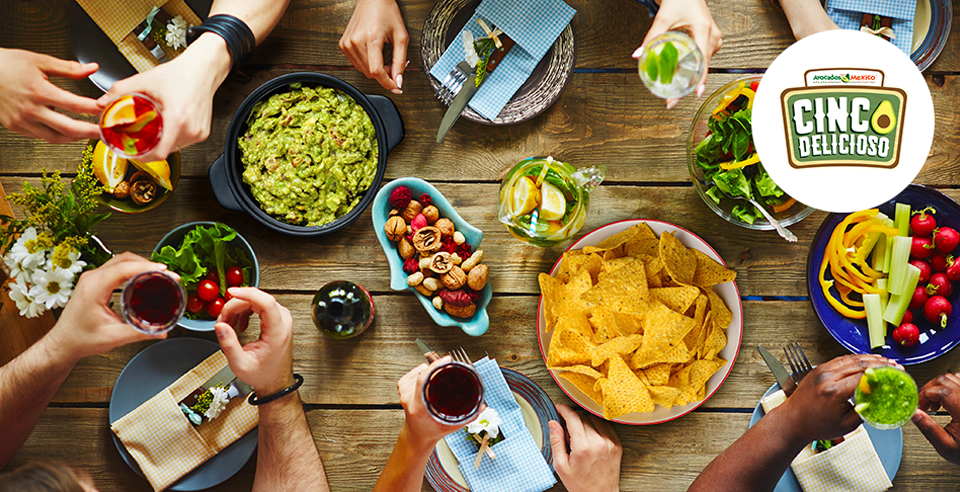 CINCO DELICIOSO
"Cinco Delicioso" reinforced guacamole as the perfect dish for any impromptu Cinco de Mayo celebration. The program strengthened the connection between AFM and Tabasco as the go-to pair for any Cinco de Mayo celebration by featuring flavorful recipes sure to impress every party guest.
Results:
1
Sold-in 8.9K bins and distributed 1.2 million coupons in our fully integrated program, further reinforcing efforts to own Cinco
2
Sold-in 8.9K bins and distributed 1.2 million coupons in our fully integrated program, further reinforcing efforts to own Cinco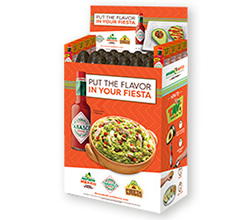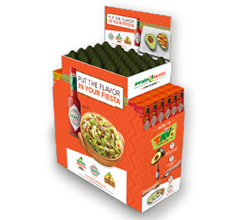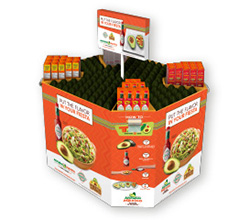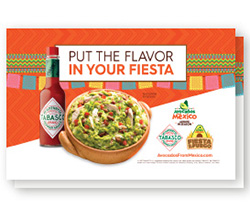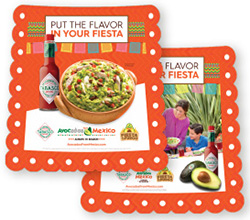 strip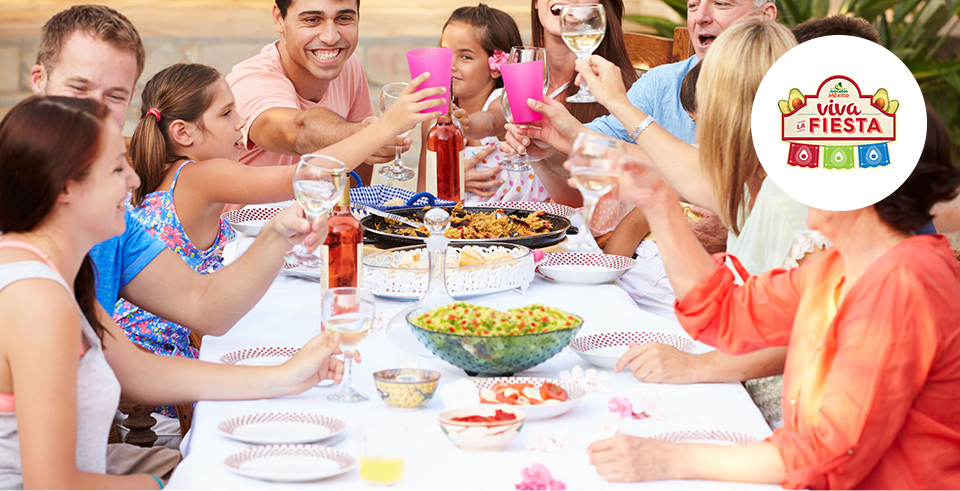 MIDWEST PROGRAM
SPRING 2018
The Midwest program was AFM's first experiential activation in-store.
Results:
1
Saw an overall unit lift of 104% and sales lift of 88.2% in the event period compared to non-event stores
2
Average units per store increased from 144.6 in the pre-period to 295.2 in the event period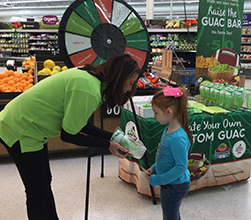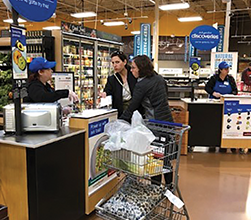 strip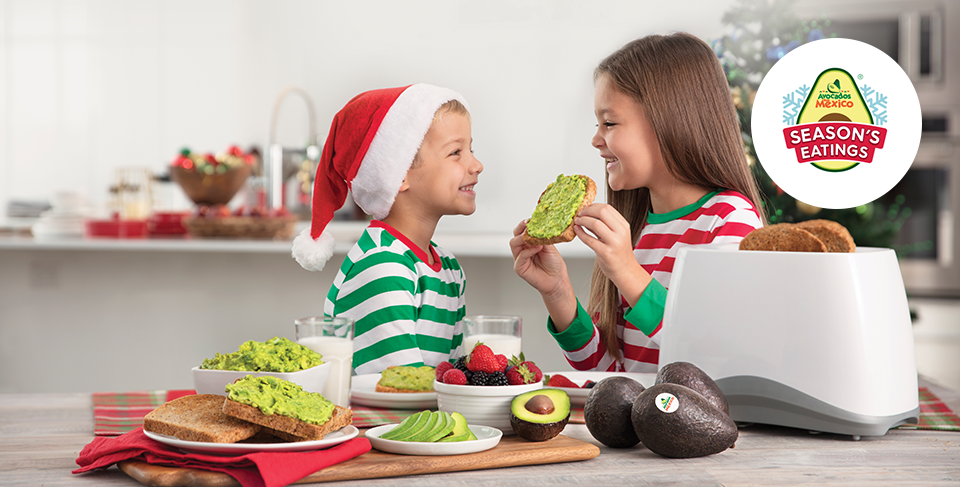 SEASON'S EATINGS
FALL 2017
Generated engagement with shoppers and reinforced breakfast during the holidays by encouraging shoppers to bring their families together starting with breakfast.
Results:
1
Drove purchase among shoppers in-store and increased sales. The campaign included 11.58K displays and floor-talk signage in 4K Kroger, Albertsons and Food Lion stores. In partnership with Sara Lee NewsAmerica, floor talk placements resulted in a 7.6% lift in sales
2
First-ever partnership with a non-CPG brand, Princess Cruises, offering highly relevant consumer sweepstakes prizes resulting in an impressive 43K entries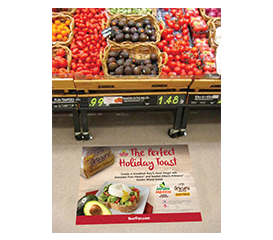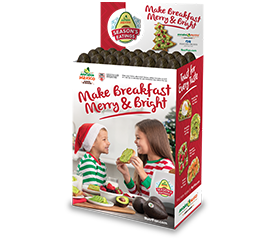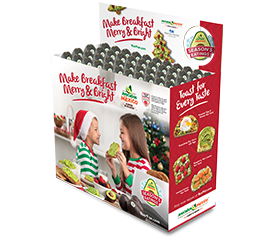 strip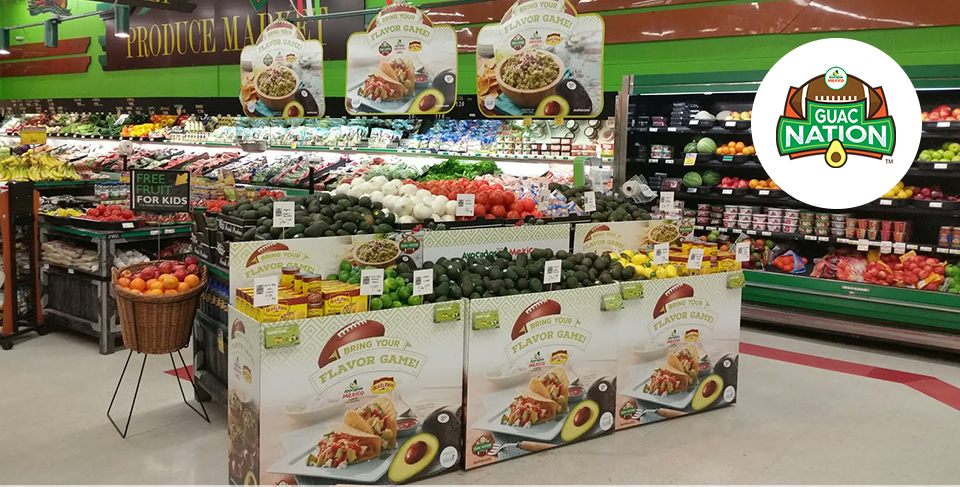 GUAC NATION
FALL 2017
Provided party spread ideas and flavorful meal solutions to make every Big Game party a winner. AFM partnered with Old El Paso to bring Big Game flavor to shoppers' game day party spreads.
Results:
1
Connected with shoppers along the path to purchase, AFM implemented 19.8K in-store displays and executed a comprehensive digital campaign generating strong engagement with Facebook and 2.2 million digital and IRC coupons
2
Maintaining our long-standing partnership, AFM and Old El Paso inspired party hosts to create the ultimate Big Game experience focusing on guac handhelds like tacos and mini taco boats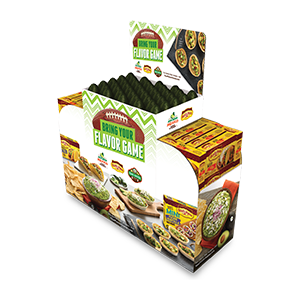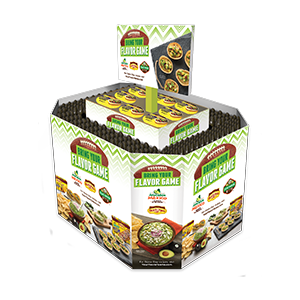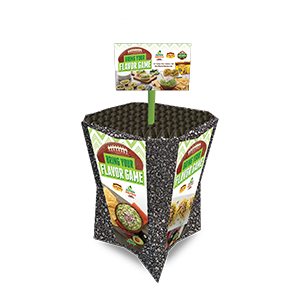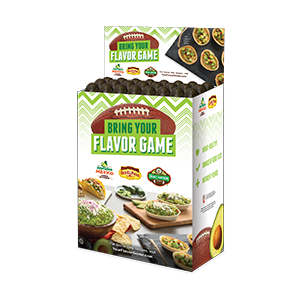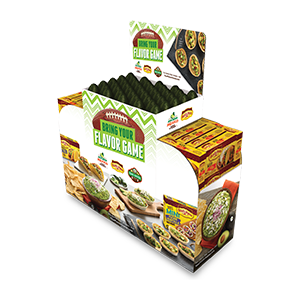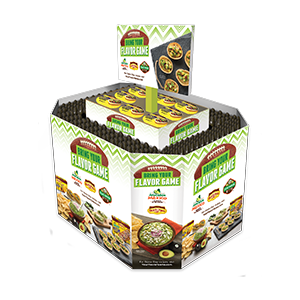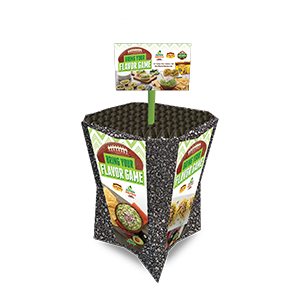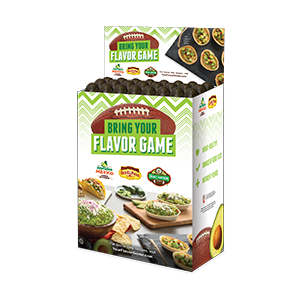 strip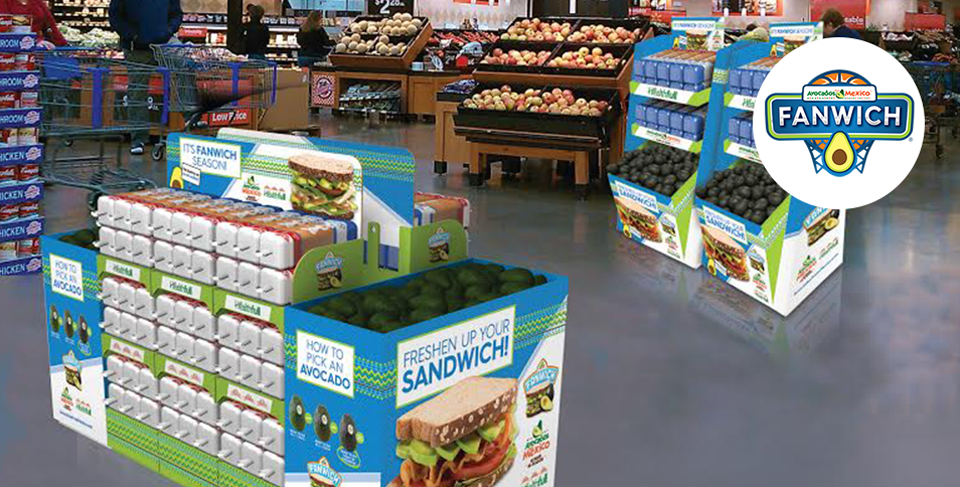 FANWICH
SPRING 2018
During the March Basketball time frame, AFM and Smithfield set out to increase consumption and drive sales. Partner brands inspired shoppers to take flavor over the top, by adding
guac mashes to their ordinary handhelds.
Results:
1
Engaged shoppers in the produce and meat aisles with attention-grabbing in-store signage and recipe tear pads.
2
AFM sold-in 13K display bins to drive incremental purchases
3
Executed the 4th annual National Retail Display Contest, incentivizing retailers and building excitement and support for the "Fanwich" program. The contest garnered 67 entries (+26% vs year ago)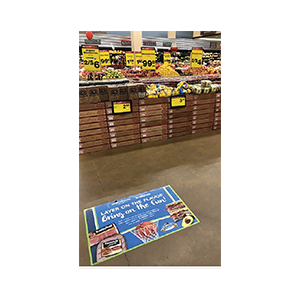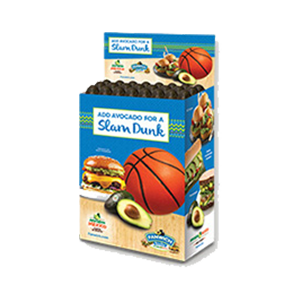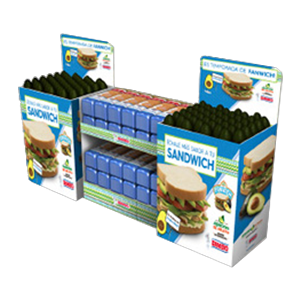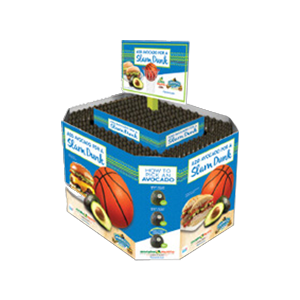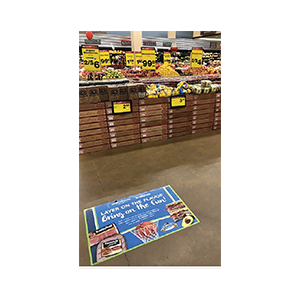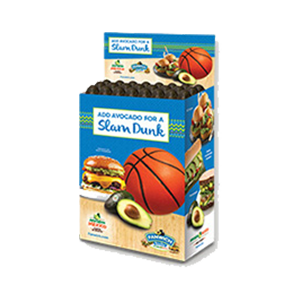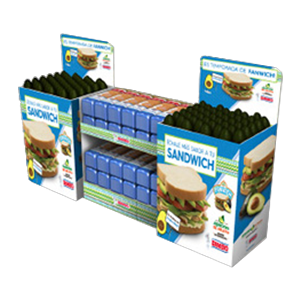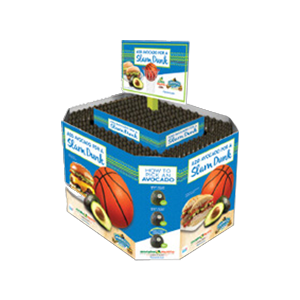 strip